Week 14 - Cuan Wildlife Rescue | NJIB
I think my luck's in as this week I am with animals again! Slightly different from the ones before as this week, I am with wild animals. Not bears or lions, but squirrels and owls, oh my! Cuan Wildlife Rescue is a small charity founded on the love for all animals, big or small. And that love extends to even what some consider pests - badgers and squirrels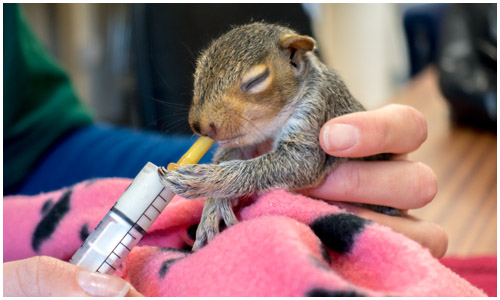 My week started much like every other week before, a lovely journey through the countryside and a new beginning to start my Monday morning. In the heart of Shropshire, tucked away in the middle of its rolling fields, Cuan Wildlife Rescue stands proud with its newly built wildlife hospital. For a small charity only raising a few hundred thousand a year they have come on leaps and bounds in a very short space of time. The charity, originally set up in the 1980's by Megan, aimed to fill a much-needed gap for wildlife care. She noticed an abundance of wild animals being left injured for dead and no real support for those wonderful creatures. So, wanting to right this wrong, she founded Cuan Wildlife Rescue and started treating wildlife from her kitchen table and soon after gained her charity status.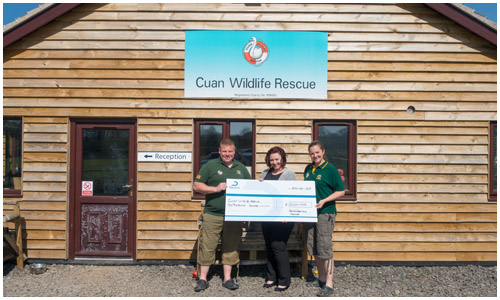 Now in its 25th year the charity is almost unrecognisable from its original foundings. I must admit that I didn't realise the extent to which wildlife rescue centres such as Cuan operate. I'm the biggest charity fan, you all know that, but I never realised there was such a need to help rehabilitate squirrels and pigeons, which are by most, considered vermin. And let's not even start on the badgers in this political climate! But after spending my short week with them I came to understand the importance of what they do.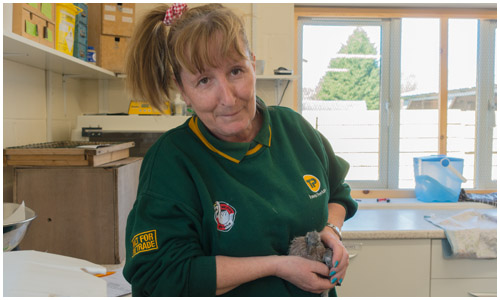 Without this wildlife in our country, our ecosystem would not function. Each and every living animal in our hedges, bushes, trees and back gardens play a vital role in making sure our lovely planet function the way it should. Just because we inhabit the majority of it now doesn't mean we own it over every other species. So when I stand in a wildlife rescue centre and look at a bird which has been shot with an air rifle, or a badger who has been snared, I can't help but wonder what monster did this? How on earth can anyone hurt a living creature, regardless of whether they like them or not is beyond me.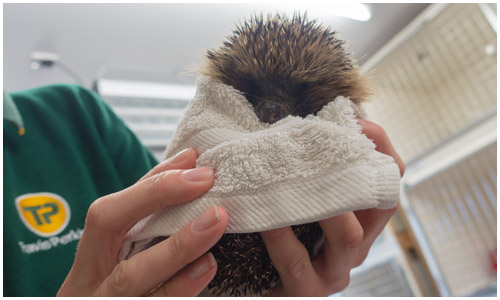 This, is exactly why the charity does what it does and the reason why there is a need for it, because wildlife gets hurt. On the Tuesday morning we had a baby squirrel and a baby blackbird brought on. One had fallen from a tree running from a cat and the other had its nest disturbed after somebody chopped down their hedge. Seemingly innocent mistakes but, for these animals, can have catastrophic consequences. I don't want to start preaching about how to care for your pets and property but, one arm of Cuan Wildlife is their dedication to educating their local community on wildlife conservation. Taking the expertise of their staff and echoing this out to their local stakeholders so that, during the summer months they are not so inundated with pigeons and doves that they are bursting at the seams.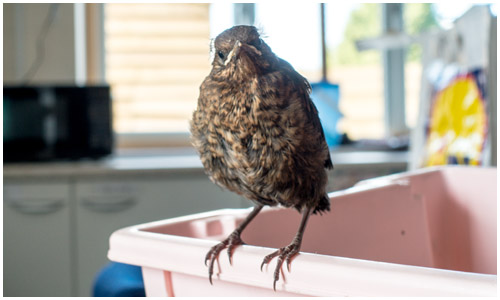 The staff at the wildlife hospital truly are a lovely bunch. Their hard work ethos and bubbly personalities are welcoming to all. During my first day I wasn't the only new starter, as a young lad on work experience joined the charity for a two week placement. He was studying animal welfare at college and wanted to get some real hands-on experience with wildlife. It was lovely to see that we were welcomed with open arms and overloaded with so much useful information that, quite frankly, he wouldn't learn in a classroom.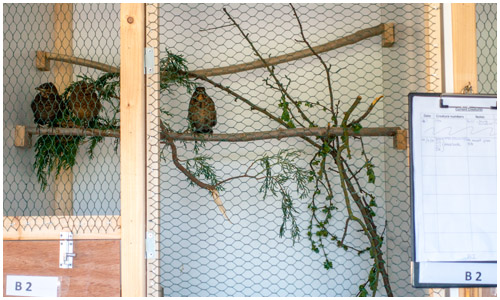 I also spent quite a bit of my time with the new owners, Anna and her other half. A wonderfully hardworking and dedicated pair who juggle 3 jobs and a charity between them. It's here, sitting with owners, managers and chief execs where I now feel I have the biggest impact. Jumping from charity to charity on a weekly basis is giving me such a varied insight into the running of the charity sector. Each charity has its own unique set of problems and also solutions but one thing they don't do is share this information. One thing I am doing. Where one charity may be great at trust fundraising but lack retail knowledge another may be the king of charity shops but not trust fundraise as well. I feel quite passionately about sharing these best practices, especially among the smaller charities I visit. So, with 13 weeks worth of knowledge under my belt we sat down and went through their strategy. Fine-tuning a great business plan to maximise its potential and impact. Another aspect of what I can do is publicity. With the wealth of articles that are floating around the internet about me at the moment I am able to, in some way, leverage that to the charities advantage and get them much needed exposure. So I tootled on down to BBC Shropshire to give an interview about my job and my week with Cuan.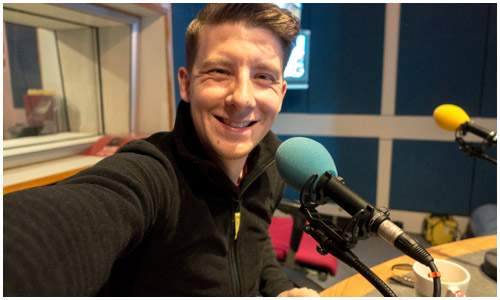 I must admit, leaving this seemingly small set up was enlightening. I was pretty impressed with what they have managed to achieve to date. With tight resources and a tiny budget they really have pulled out all the stops and truly have a good commercial sense to where they need to be and most importantly how they plan on getting there. Just because a charity has a charity number does not mean they can rest on their laurels and expect funding to roll in. It's a tough gig to get people to part with their hard earned cash and convincing them to do so is even harder. But with a good commercial sense and cute baby animals on their side, these guys don't seem to be doing so bad.